On May 24th, the opening ceremony of Creatcomm Science and Technology Park was held, with Li Yaping, Director of the Standing Committee of the Suzhou Municipal People's Congress, and Huang Ji, Secretary General of the Standing Committee of the Suzhou Municipal People's Congress; Feng Renxin, Director of the Standing Committee of the Kunshan Municipal People's Congress, Sun Yong, Member of the Standing Committee of the Kunshan Municipal Committee, Minister of Organization Department, and Minister of United Front Work Department, Wang Jianhua, Member of the Party Group and Office Director of the Kunshan Municipal People's Congress Standing Committee, and Qin Shanshan, Member of the Party Working Committee and Deputy Director of the Management Committee of the Kunshan Development Zone; Shen Jin, Global Vice President of Qualcomm, Managing Director of Venture Capital, Yang Lei, Chairman of Creatcomm, and relevant department heads from Kunshan City and Development Zone, as well as representatives from the financial industry and enterprise suppliers, attended the event.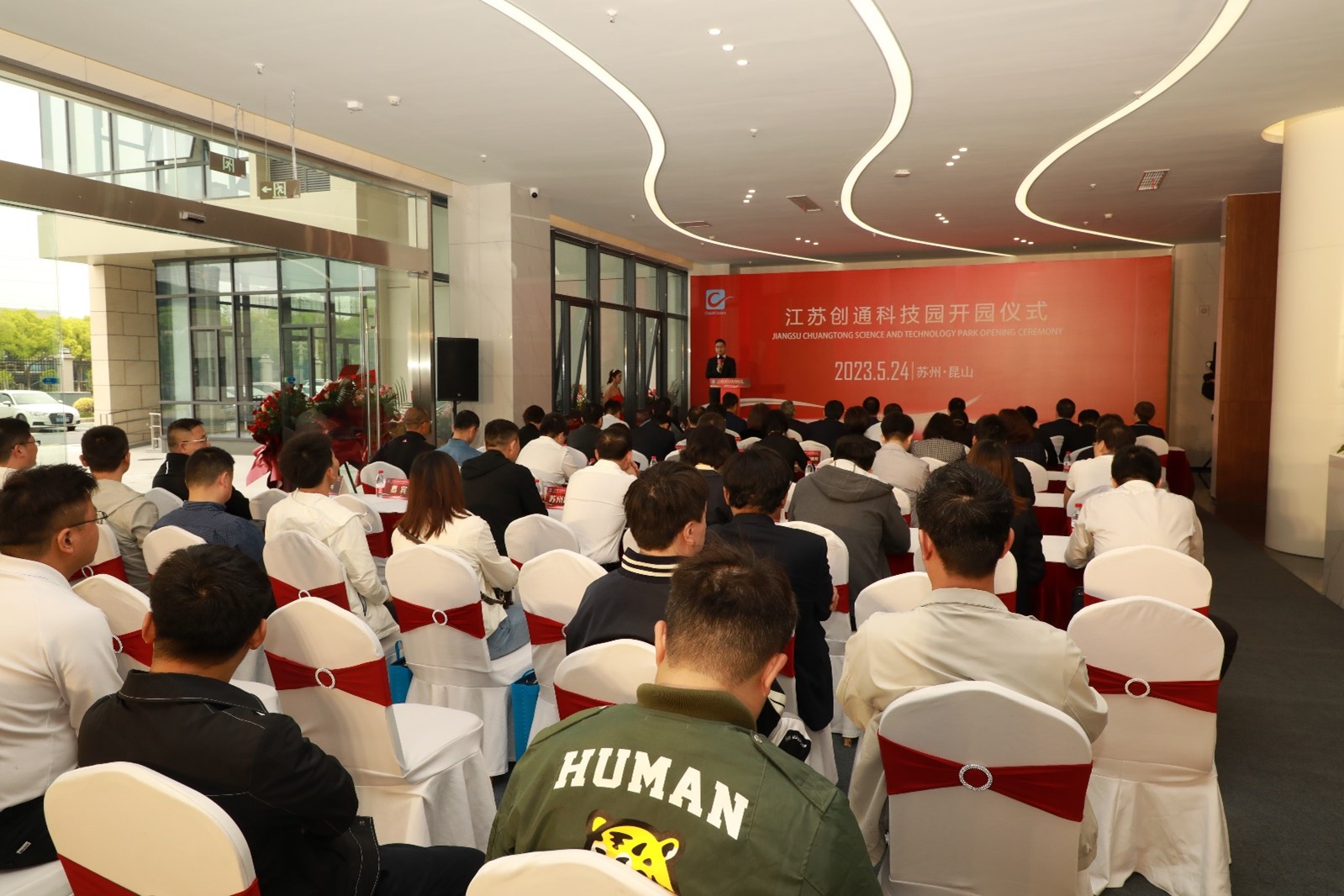 Since its establishment, Creatcomm has been committed to the research and development and sales of WiFi/5G/IoT technology. We started from an office and gradually developed into a leading enterprise in the field of wireless broadband transmission and access. We have become important partners for a group of well-known enterprises such as Huawei, Hikvision, Sany Heavy Industry, China Mobile, D-Link, and have become Qualcomm's authorized design center. In 2022, Creatcomm began developing its own chips for wireless microwaves, consumer cameras, in car wireless and other scenarios, further enhancing the company's core competitiveness and expanding into new markets.

The development of Creatcomm is inseparable from the good entrepreneurial soil in Kunshan and the strong support of the government. From the time the company first settled in Modern Square, coordinating the factory and working capital loans, coordinating the site and connecting resources during the growth process of Oversea Student Pioneer Park in Zhangji Road Accelerator and Japan Industrial Park, to the current development and construction of Creatcomm Technology Park, providing support in land, taxation, and other aspects, the development zone has always used high-quality business services to help the enterprise thrive and grow.

The completion of Creatcomm Technology Park further demonstrates our firm confidence in development and determination to pursue excellence. We will continue to uphold our commitment to customers and our pursuit of ourselves, market-oriented, continuous innovation, and provide customers with higher quality and professional products and services.